St Thomas is the largest duty free shopping port in the world. Let us maximize your shopping at most stores in Charlotte Amalie.
ShopTalk has been St. Thomas' premier shopping hospitality service for 20 years; there is no other company on St. Thomas offering our level of free services at most of the exclusive and internationally renowned stores on St. Thomas.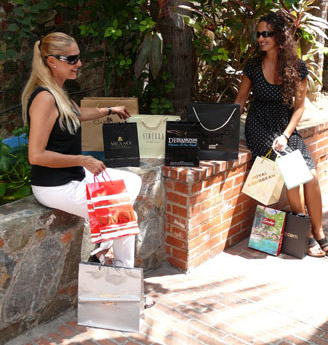 I have to tell you that I saved so much money based on your advice. I would never have known where to go for what. I am so grateful that you do what you do. I am going to refer all of my clients to your website and ask that they email you if they are looking for anything in particular. You were so well informed of what specials were where. Not only did I save money, most importantly, I saved time. And, that is invaluable.Shannon R. Haynes
Save time and money shopping in Charlotte Amalie just by showing shop owners the Shop Talk maps!
We fully guarantee our stores identified on the ShopTalk map.
Our maps also provide an easy tour around St Thomas, pointing out some historic sights, rest areas, and unique restaurants, as well as helping identify our recommended stores that honor our guarantee.So print and enjoy!
Charlotte Amalie

Walking Tour
View our Charlotte Amalie Walking Tour as shown on our printable shopping map!